Woman walks through a mold-infested apartment
After a viral video shows a mold-infested apartment in Tuscaloosa, Alabama, people are concerned about the safety and health of residents.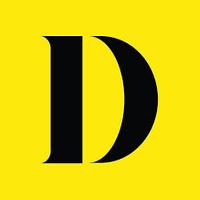 Most of us agree that finding solid housing is difficult. A place that is clean, functional, close to work and offers a wide range of amenities. However, some people make the effort to check out potential apartments multiple times to decide if the apartment is right for them. And unfortunately, multiple viewings may still not be a clear indicator of how your experience as a renter will go.
Article continues below ad
Unfortunately, one woman on TikTok is living what many people would describe as her worst nightmare. In two videos, the woman shared her mold-infested apartment in Tuscaloosa, Alabama. And it seems it's just as terrible as it sounds. Here is the complete overview.
Article continues below ad
A woman on TikTok gave people a glimpse into her mold-infested apartment.
Baby… most of us would have gotten out of that apartment faster than you could say "go." In the first video, TikTok creator Anna (@usermuseranna) shared a video from the perspective of the moldy apartment.
"Don't live here in Tuscaloosa," the video caption reads.
At the beginning of the video, Anna and another person can be seen wearing protective gear in the hallway of an apartment complex. The pair showed off their protective gear from head to toe before entering the premises.
Article continues below ad
In the second video you can see how much mold there is in the apartment. And be warned, it's a lot.
"Smells so good and musty too," the video caption says.
At the beginning of the video, you see a bed with white, mold-stained sheets, posing a safety and health risk.
Article continues below ad
"If you forget to mention that the apartment comes with free mold," the text overlay says.
The video continues to show molded furniture and a beauty blender sponge covered in mold on a bathroom counter. Unfortunately, there was a lot of mold on the entire surface of a clothes rack with trash cans, and the bathroom sink also had droplets of mold.
In addition, the woman displayed clothing, specifically a leather jacket that also had mold on the sleeves and a Prada backpack that also had mold.
At the end of the video, Anna and another woman showed a picture of themselves in the kitchen.
Article continues below ad
TikTok users are mortified by the discovery of the mold.
Seriously, we were itching when we saw these videos. In case you didn't know, mold in your home poses a major safety risk. First of all, the Mayo Clinic shares that people with a mold allergy "can cause coughing, itchy eyes, and other symptoms that make you unhappy." Not to mention, for some people, a mold allergy is linked to asthma, and exposure causes difficulty breathing and other respiratory problems.
Article continues below ad
The U.S. Environmental Protection Agency (EPA) states that "exposure to mold can irritate the eyes, skin, nose, throat, and lungs of both people with and without mold allergy."
With that in mind, people on TikTok were outraged at how much the mold was growing and wanted Anna to take legal action.
Article continues below ad
"THIS IS CRAZY. You could get so much money for this," one person said.
"My jaw dropped. I really hope you are okay and have another place to stay (AND SUE THEM)," another person shared.
SMH. The only thing that can keep mold at bay, according to the Centers for Disease Control (CDC), is to "clean and dry your home thoroughly and quickly, and fix any leaks in the roof, walls, or plumbing of your home so that no The outlet also states that people should use "exhaust fans that vent air outside your home in the kitchen and bathroom."