Who's who in the Sam Bankman-Fried trial?
Sam Bankman-Fried, co-founder and former CEO of collapsed cryptocurrency exchange FTX, faces seven charges in a lawsuit brought by the Department of Justice (DOJ) related to his operation of the exchange. The charges include wire fraud, securities fraud and conspiracy to commit money laundering. As his first trial approaches, here are some of the key players in the case.
Sam Bankman Fried
Bankman-Fried rose to fame as a crypto expert who amassed a net worth of $26.5 billion in just a few years at the age of 29. He studied physics at the Massachusetts Institute of Technology (MIT), but in college he often joked that he was "absolute trash." He then started in the industry at Jane Street, a leading trading firm, where he conducted arbitrage transactions on exchange-traded funds (ETFs). He brought his trading skills to the crypto world and founded Alameda Research, a crypto hedge fund that profited from a Bitcoin arbitrage trade between the US and Japan.
Then came FTX, a crypto exchange founded by Bankman-Fried along with Nishad Singh and Gary Wang that aimed to compete with the "S—Show exchanges" on which Alameda traded. By the end of 2021, FTX was the second largest crypto derivatives exchange after its competitor Binance and had secured a valuation of $32 billion. The exchange has been backed by some of the venture capital industry's most respected players, including Sequoia, Lightspeed and BlackRock.
As the crypto bear market took hold, a report from Coindesk revealed that Alameda Research's balance sheet contained a significant portion of illiquid assets, predominantly in FTX's native token FTT. In response, Binance said it would liquidate its FTT holdings, triggering a banking run that exposed a shortage of over $8 billion in customer funds on FTX and ultimately led to the exchange declaring bankruptcy.
According to reports from FTX's liquidators, regulators, and the DOJ, the exchange significantly lacked corporate controls and oversight. Bankman-Fried pleaded not guilty to all charges.
Judge Lewis A. Kaplan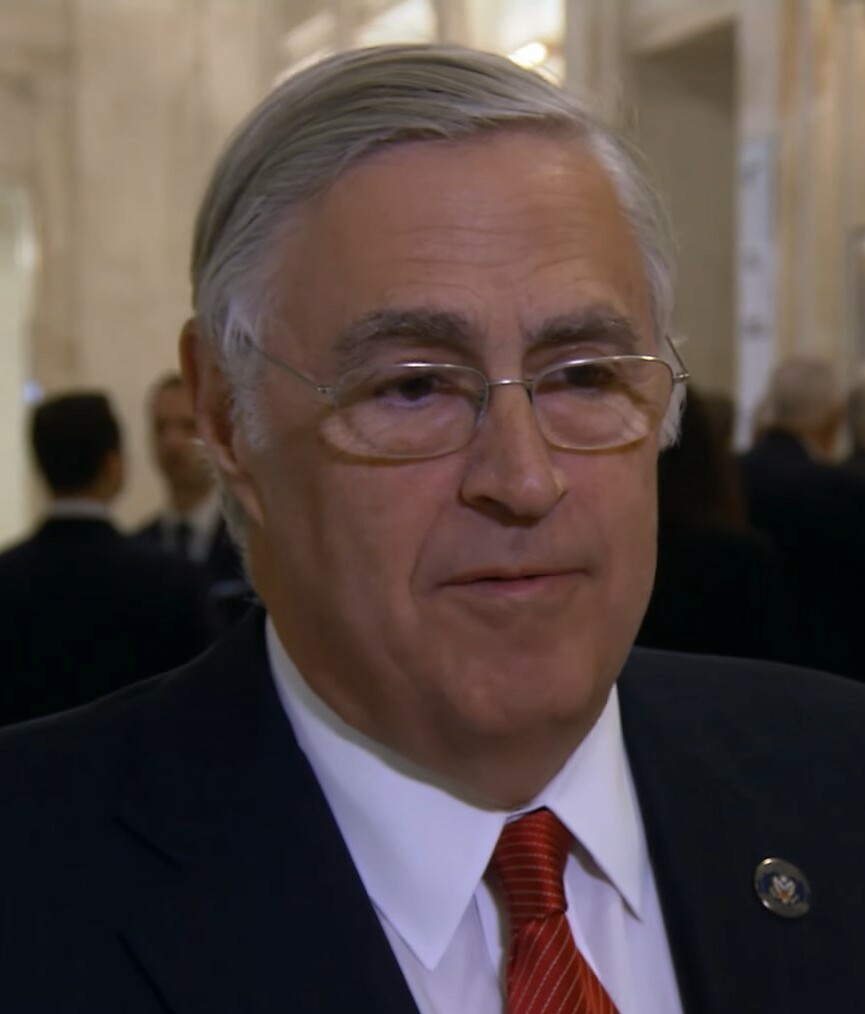 U.S. District Judge Lewis Kaplan will oversee the criminal case against Bankman-Fried. The 78-year-old judge previously worked as a partner at the Paul Weiss law firm in New York before being nominated by US President Bill Clinton for a federal judge position in New York in 1994. In 2011 he secured senior status on the judge's bench.
Kaplan has litigated many high-profile cases in the U.S. District Court for the Southern District of New York, including a civil lawsuit brought by Virginia Giuffrie against Britain's Prince Andrew, alleging he sexually abused her three times. Andrew attempted to have the case dismissed after reaching a settlement with Giuffrie back in 2009, but Kaplan denied the request. The case was settled out of court with Andrew Giuffrie paying an undisclosed sum.
He also presided over writer E. Jean Carroll's recent civil trial against former US President Donald Trump, in which Trump was accused of raping her in a department store dressing room in the early 1990s. The jury awarded Carroll $5 million, finding that she had been sexually assaulted but rejecting allegations that she had been raped. He is also presiding over a second trial that will determine how much Carroll is owed in connection with Trump's defamatory claims.
The accusation
Bankman-Fried is being prosecuted on behalf of the United States by the U.S. Attorney's Office for the Southern District of New York. The office represents the interests of the U.S. government in criminal and civil cases.
U.S. Attorney Damian Williams is the office's lead attorney and was nominated by U.S. President Biden in August 2021. In his previous role as an assistant U.S. attorney, Williams primarily investigated and prosecuted cases involving corruption in financial markets and politics, according to the agency's website.
The prosecution of Bankman-Fried for the agency is being co-led by Assistant U.S. Attorneys Nicolas Roos and Danielle Sassoon. According to LinkedIn, Roos has worked in the U.S. Attorney's Office for over seven years. Sassoon previously worked as a litigator at Kirkland and Ellis and was an adjunct professor at New York University Law School before joining the firm.
The defence
Bankman-Fried is represented by attorneys from the law firm Cohen and Gresser. Partners Mark Cohen and Christian Everdell are jointly leading the defense. Cohen co-founded Cohen and Gresser and led the firm's litigation and arbitration group as well as its business defense and regulation group. Before co-founding the firm, he served as an assistant U.S. attorney for the Eastern District of New York.
Everdell also worked in the U.S. Attorney's Office, but for the Southern District of New York, before joining Cohen and Gresser. He now leads Cohen and Gresser's U.S. Privacy and Data Security Group and is also a member of the firm's Litigation and Arbitration Group and the Business Defense and Regulatory Group.
The pair recently represented Ghislaine Maxwell in a high-profile criminal case in which she was convicted of sex trafficking offenses related to the recruitment of underage girls for billionaire financier and sex offender Jeffrey Epstein. She was sentenced to 20 years in prison and a $750,000 fine.
Court records show that the defense in the Bankman-Fried case is pursuing, at least in part, an "advice of counsel" strategy. As part of that defense, Bankman-Fried will claim that he "acted in good faith" when it came to alleged conduct such as lending to executives and stopping the automatic deletion of messages because he followed the advice of in-house lawyers and an outside law firm Fenwick and West.
The witnesses
According to a court filing, the prosecution intends to rely on statements from Bankman-Fried's closest advisers, expert witnesses and former FTX employees, lenders and investors. FTX co-founders Gary Wang and Nishad Singh, as well as former Alameda Research CEO Caroline Ellison, have all pleaded guilty and are cooperating with investigators. They are expected to testify in court.
Ryan Salame, co-CEO of FTX Digital Markets, recently pleaded guilty to criminal charges related to campaign finance and conspiracy to operate an unlicensed money transfer business. According to the New York Times, federal prosecutors have said that Salame is not cooperating with them in the case against Bankman-Fried. He had a close relationship with Bankman-Fried and Business Insider described him as a person with whom he was "immediately very impressed."
Bankman-Fried's father, Joseph Bankman, could appear at the trial. He previously worked part-time at FTX and reportedly helped organize meetings for his son in Washington DC. The exchange is currently trying to recover a $10 million illegal loan to Bankman-Fried's father, which bankruptcy trustees believe was used to fund his son's legal defense. According to a Reuters report, Bankman also hired his own lawyers.
Both Bankman-Fried's father and mother, who are professors at Stanford University, assisted him throughout the case. They co-signed Bankman-Fried's $250 million bail and until recently he was under house arrest at his parents' home.
The jury
Bankman-Fried's legal team had until September 1 to request an extension of proceedings related to complaints about unsuitable prison conditions in order to prepare his defense. The judge set this time frame because a motion for a jury to be seated for the trial had to be requested by September 7th.
As part of the jury selection process, a group of potential jurors are given an online questionnaire to complete. Those subpoenaed are then faced with further questions from the judge and attorneys in a process called "voir dire" to determine their suitability for jury duty.
On September 11th, both the defense and prosecution submitted their questions to potential jurors, including questions about knowledge of Sam Bankman-Fried, FTX, cryptocurrencies, political donations, effective altruism – a charitable philosophy that Bankman-Fried followed – and ADHD disease, for which Bankman-Fried takes medication.
One of the challenges of this case is its high profile. The prosecution and defense could face the challenge of finding jurors unfamiliar with Bankman-Fried, similar to the government's case against startup founder Elizabeth Holmes.