Who is Morgan Presley dating?
Culture and trends
reading 3 minutes Published by
Who is TikToker Morgan Presley dating?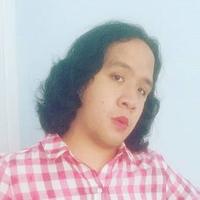 The essentials:
We explain who popular TikToker Morgan Presley is currently dating.
She met her last partner on Tinder in 2022 and "fell deeply in love with him".
Morgan claims to have been neglected and abused in previous relationships.
Article continues below ad
Once known for her colorful and vibrant hairstyles, Morgan Presley (@morganpresleyxo) has since become a major TikTok icon. She usually shares bizarre meme videos, funny GRWM content, and exciting life updates to her 5.7 million followers on TikTok. She also has 474,000 followers on Instagram.
Another large portion of her content consists of memes and trending videos that she records with her boyfriend.
Morgan has had several romantic partners over the years and eventually even got to the point where she considered never getting into a relationship again. However, her current boyfriend seems to be just the thing for her and she has dedicated numerous videos to show him off. Here's who Morgan Presley is currently dating.
Article continues below ad
Who is Morgan Presley currently dating?
As of this writing, Morgan is dating a man named Lou, whose full name is unknown. He is also active on TikTok (@loudaboo) and has over 117.7 thousand followers. According to a TikTok Morgan posted in mid-August 2022, she met him on Tinder and they immediately hit it off. She admitted that up until this point she had only used the app for casual flings after a number of previous relationships broke up, but when she met Lou everything changed.
Article continues below ad
While Morgan claimed to have been "neglected" in previous romances and to have "sworn off relationships" for a while, she said Lou has completely changed her tune.
"It felt like we had been together for years," Morgan announced in her TikTok. "I fell deeply in love with him and it was mutual. He fell too."
They had only been on a few dates together at this point, but the two seemed sure they were meant to be.
Article continues below ad
"I never knew what I was worth and I always settled for less because I thought that was just reality, but there are people out there who will treat you the way you want to be treated," she said of Lou. "I am a taken woman now. I'm not a single Pringle anymore."
From that point on, the two spent a lot of time together, with Lou appearing in many of Morgan's videos. At the end of August 2023, the two even signed a rental agreement for a new house and have since moved in together.
Article continues below ad
Several other media outlets seem to confirm that she dated a man named Guillermo Abreu in the past. Needless to say, they have since broken up.
These days, Morgan seems more than happy to continue the new chapter in her life with Lou.