The SDP members announced a scandalous primary election campaign: "Better to sit on the neck than fight"
World News
reading 17 mins Published by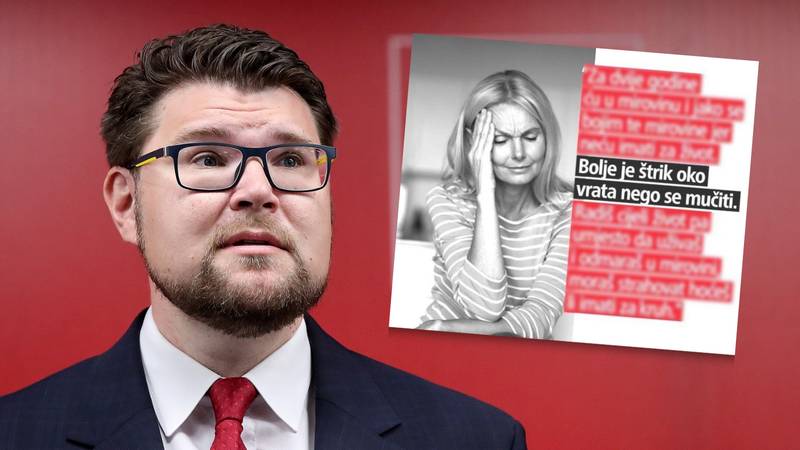 "It is better to hang on than to fight," says the new SDP campaign published on Facebook.
The SDP wants to increase the average pension to 750 euros, as it says, "to enable people who have worked hard all their lives to have a secure and dignified old age."
– In two years I will retire and I am very afraid of this pension because I will no longer have a living. It's better to have a noose around your neck than to fight. You work all your life, so instead of enjoying your retirement and resting, you have to worry about making a living – says the quote next to a photo of a pensioner holding her head.
The SDP has announced everything
– As part of our pre-election campaign, we are visiting Croatian cities and talking to our citizens. We convey your words consistently in the form of quotes. Unfortunately, this is an accurate quote from a pensioner from Slavonia. Although the statement is difficult to read, it reflects the Croatian reality: a part of our citizens lives on the edge of poverty and cannot afford a decent life with pensions of 200 to 300 euros. The SDP wants to change that, and that's why we ask: does she (or another pensioner) deserve it? We think: No! – according to SDP.
The elections are still ten months away. The parties are off to a bad start; they are already running primary campaigns and are preparing to shower voters with new promises. But the SDP's reference to suicide during the election campaign raised quite a bit of dust.