SJC unanimously dismisses complaint against Justice Sardar Tariq Masood
"We are of the opinion that the lawsuit was filed with malicious intent to defame Judge Sardar Tariq Masood," SJC said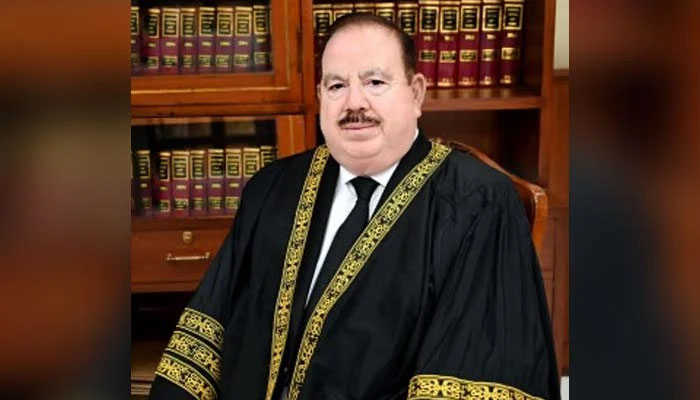 "There is no substance in the complaint," says SJC.
Amna Malik filed a complaint against the judge.
Tariq Masood requested that get be publicly exonerated.
---
ISLAMABAD: The Supreme Judicial Council (SJC) on Monday dismissed a complaint against Justice Sardar Tariq Masood as the group observed that the complaint filed against the top court judge had "no substance".
Led by Chief Justice of Pakistan (CJP) Qazi Faez, the meeting was convened today to consider the complaints against the judges of the Supreme Court.
"There is no substance in the complaint and we are of the opinion that it was filed with malicious intent to defame Judge Sardar Tariq Masood. The complaint is dismissed," said the order issued after the SJC meeting.
The complaint against the chief justice was filed by Amna Malik.
According to the statement, Justice Masood said since he had been publicly defamed and the complainant herself had admitted that it was factually incorrect, he had asked for action to be taken against her and M. Siddique, who had tweeted her complaint.
The chief justice also demanded that since he had been publicly defamed, he must also be publicly exonerated.
In its order, the SJC stated that the complainant herself stated that her complaint should not have been filed as the allegations were not true.
Given that the complaint was allegedly posted by Siddique, a notice was served on him to seek an explanation within seven days "whether he tweeted and whether he has any reason why no action should be taken against him in accordance with law." "recommended to be taken," the SJC ordered.