NYFW PR Girl Fight explained
Culture and trends
reading 3 minutes Published by
A video went viral showing a girl arguing with a PR person at New York Fashion Week. We explain what actually happened. Continue reading.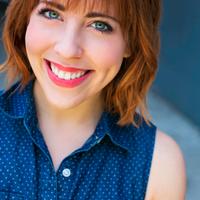 The essentials:
A video went viral showing a PR person and a girl arguing at NYFW.
An influencer tried to break into the party, insulted them and was therefore turned away.
The PR guy happens to be a big deal, covering top clubs across the city.
Article continues below ad
Do you know what else is out there? The drama. And this time she finds herself at the door of a NYFW afterparty between a very powerful PR representative and an influencer trying to break into the party.
What really happened? We explain everything below.
Article continues below ad
The NYFW PR Girl Fight Explained.
The video posted by @shopsyro on TikTok has 9.4 million views at the time of writing this article. It shows a man the creator calls "Mullet Babe" and a woman fighting at a door.
In the video, we hear Mullet Babe say: "You're from Canada, so you don't fucking know. That's why you can't get in. You're not welcome because I don't like you." The woman says, "You're not the PR person," to which Mullet Babe says, "I'm a PR person, you stupid bastard."
As the video continues, Mullet Babe repeatedly says, "I wish you well," and the woman says she isn't talking to him. In the end, the woman leaves because she doesn't attend the party.
Article continues below ad
The TikTok creator responded to a comment with another video explaining the context of what happened:
OK. So here's what happened. Everyone was in line. We're outside an afterparty for something. And then this girl who is super rude to everyone cuts the whole line and then demands that she be a paid influencer… What is a paid influencer? She screams that she is getting paid. She has to be inside… and then she turns and points to the rest of us waiting in line and says, "I'm paid to be here, unlike these moochers…".
Article continues below ad
Shopsyro completely sided with the PR person at the door and said that the woman was the bad guy.
And who is the woman you ask? She goes by Moxeb on both TikTok and Instagram and has a fairly large following: 191.7k on TikTok and 63.1k on Instagram.
But more importantly, who is Mullet Babe? Well, that's a Markus Kelle. And he's not just a bouncer, he's THE bouncer. So much so that The New York Times even wrote about him.
Maybe Moxeb should get paid to be at this party, but if you piss Markus off, you won't get in. Sorry, baby, but we wish you all the best.
(P.S. Markus has already made merch from his viral battle with his one-liners "I wish you well" and "I'll adjust your volume," and we're here for it. Grab your bag, King.)