National road closed: Which roads have been opened in Thessaly?
It remains closed Highway Athens-Thessaloniki at the height of Larissa after the catastrophic flooding caused by bad weather Daniel, while there are also problems on the railway network.
However, the situation is improving slightly as the water recedes.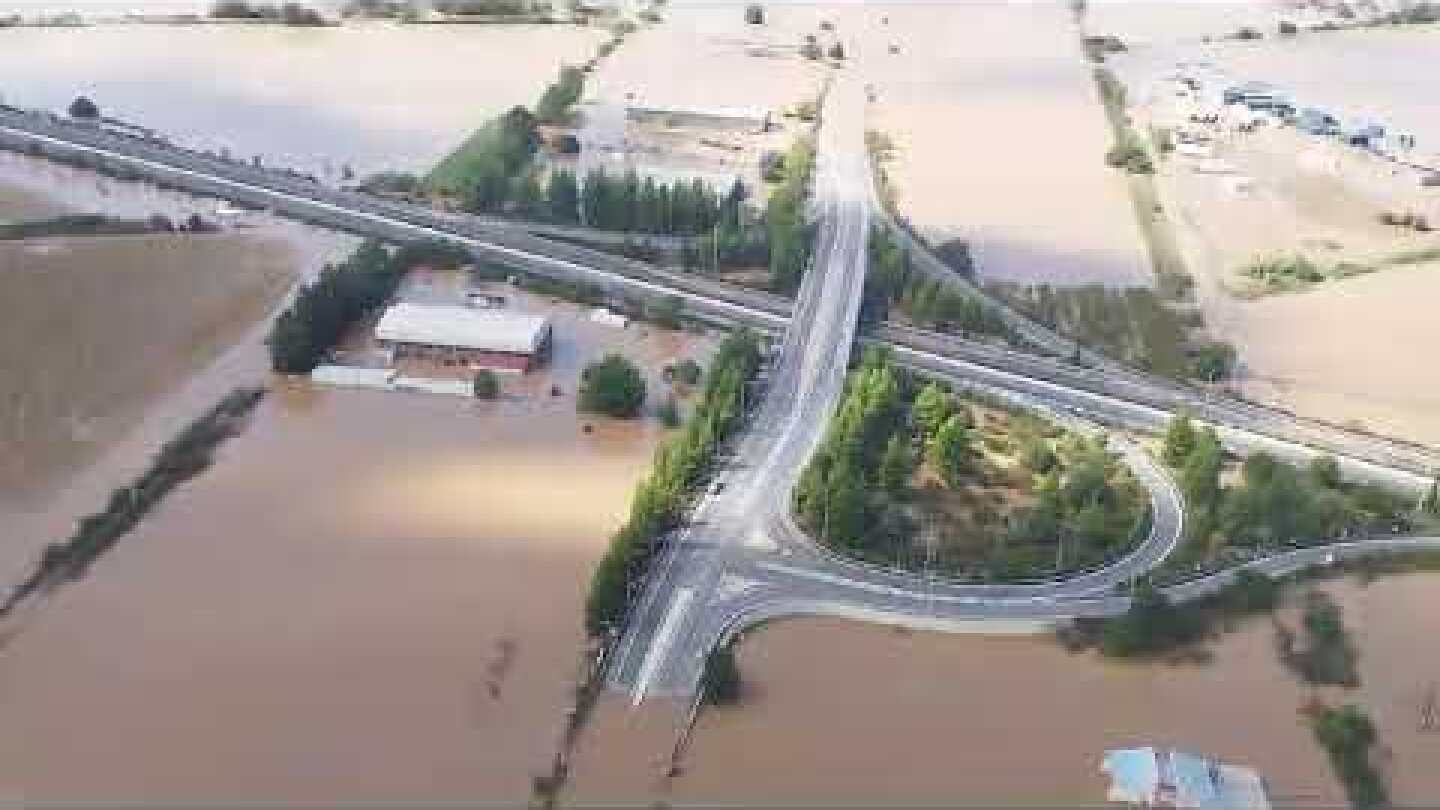 What roads were opened in Thessaly?
In the Larissa, Karditsa, Trikala triangle, all main roads are open, with the exception of the Trikala-Larissa axis, emphasized the deputy representative of the fire department, Yiannis Artophios, yesterday during the emergency briefing of the operations coordination center in Larissa.
Specifically, the following roads were put into operation by the Thessaly Region: EO Larisa – Trikalon, Ep.O. Larissa – Karditsa, Ep.O. Pyli – Mesochora and Larissa – Tyrnavo via Damasio.
The Thessaly Region Project Machines completed the restoration work and the roads were reopened to traffic. In addition, machines from the Thessaly region are working on the restoration of the Pinios Dam in the Giannouli area in collaboration with machines from the municipality of Larissa.
The bridge in Paleopyrgos of Larissa collapsed
The bridge in Paleopyrgos of Larissa did not last long, which collapsed. This special bridge connects Paleopyrgos with Alexandrini, the coastal villages of the municipality of Tempo and Strintzos, and leads to the main road from Omoli to Stomio.
After the bridge collapses, access to the Palaiopyrgos area is via Pyrgetos.
These highways are toll-free until Saturday
Until Saturday, September 16th at 6:00 a.m free passage of vehicles from the toll booth In:
Rio-Andirrio Bridge,
Egnatia Odos between Thessaloniki and the junction with Ionia Odos,
Along the Ionian Way and
Along the E65 motorway in both directions.
The specific order was issued yesterday by Minister of Infrastructure and Transport Christos Staikouras and Deputy Minister of Infrastructure and Transport in charge of Infrastructure Nikos Tahiao.
In addition, motorists also do not have to pay tolls on the "Aegean" highway in the section from Nice to the Gulf of Malia (Pelasgia), including additional charges in the area concerned.