Jack in the Box prices have gone *FAR* up – coupons prove it
culture and trends
reading 4 mins Published by
A guy has been collecting Jack in the Box coupons on social media from now and three months ago. The coupons prove that inflation is rising.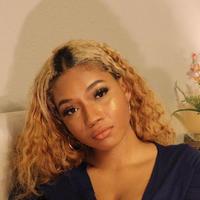 Tax-paying citizens would agree that inflation ruins everything. At first it was all about gas, but now housing, food and everything in between is under attack.
One man proved that the whole inflation thing is out of control by showing how little food $100 could buy. That makes sense considering some grocery stores charge a whopping $13.99 for Miracle Whip. Yes, you read that correctly.
The article continues below the ad
A TikTok user named @austinmutschler gave us even more cause for concern. In a viral TikTok post, Austin compared some Jack in the Box coupons to test his theory of burger inflation – the number one cause of bankruptcy in our country.
The article continues below the ad
People compare Jack and the Box coupons to see how much prices have risen in just three months.
One day we all woke up to a world where chicken nuggets were $8.99. In my day you could get french fries, chicken nuggets and a large sweet tea for less than that. And apparently, Jack in the Box is obviously following in McDonald's footsteps when it comes to raising prices.
In his video, Austin explains, "Is that weird, or does anyone else use coupon prices to judge inflation?" "I just got these jack-in-the-box coupons in the mail," he says in the video.
The article continues below the ad
The ad featured a $12 coupon for two Extreme Sausage Sandwich combos. Austin noticed that the exact same coupon was cheaper a few months ago. "Two for $7. Five dollar difference [in] three months."
The article continues below the ad
He also noted other items that have gone up since he last received a mailer from the fast food joint. "There are other things there too, like the Homestyle Ranch Chicken Club. $11 before, $13 after. This is getting crazy."
The article continues below the ad
In the comments section, other users agreed that fast food prices are rising… fast. One commenter noted, "10 years ago when I was working at Jack, there was a two-for-$5 chicken sandwich coupon."
Austin replied that you could only get a chicken sandwich a year earlier and So much more for this price.
The article continues below the ad
"When I got my first job 11 years ago, I got off at 1am and went to [Jack in the Box]. "I would get two cheap chicken sandwiches and two tacos for $3.27," Austin replied.
"Man my grandma and I would get together weekly to redeem these coupons but now it's not even worth it," said another user.
Is fast food as expensive as eating out? The internet thinks so.
Someone else noted that McDonald's and Jack in the Box aren't the only fast-food restaurants to go completely new. "[Burger King] ate their family dinner for $13 and in less than a year it's now $17," wrote @arturtle_gonzalez.
With inflation soaring, it won't be long before more people ditch the thoroughfare.
The article continues below the ad
Brandon Cunningham commented: "I get food [costs] and contractions have increased, but at this point I'd rather go to a sit down restaurant than a fast food place if they charge the same price."
Admittedly, a sit-down restaurant requires going into a restaurant and sit down. And that's exactly why fast food restaurants will never go out of style.