Attack on Russian ships in Sevastopol – an expert told what rockets could have hit
The attack hit an underwater launch vehicle, which was very difficult to get, Svitan emphasized.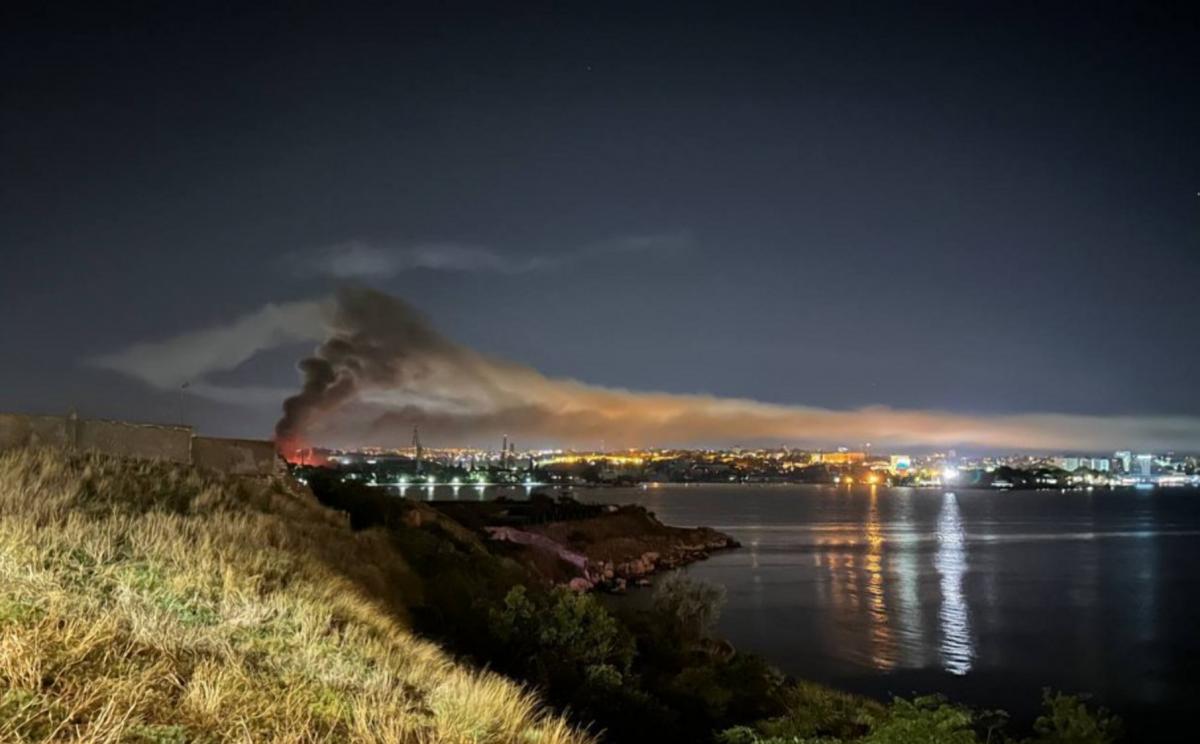 Military expert Roman Svitan assessed which missiles could have hit the dock of Russian ships in occupied Sevastopol. He did not rule out the possibility that the Ukrainian Neptune rocket could have been used.
"Whether it was Storm Shadow or Scalp is a different question because there are a whole range of missiles that could be used. By the way, the same Neptunes are also launched from the air. The base missile of Neptune is the X-35, which is exactly the "air-to-ship" missile, so to speak, since it is an air-launched anti-ship missile. Therefore, "Neptune" can not only be used as a coastal missile system, but also be dropped from aircraft. "We'll see," he remarked on the "Morning" show in February.
As Svitan noted, the attack specifically on the docked submarine and the large landing ship is a continuation of the operation to destroy the "sea bridge".
The "bridge" that they can build to move forces and assets across the sea is done precisely with the help of large landing ships. We have already broken several of them, here is one of them. There are still a few left – I think we'll finish them off. And the submarine is the carrier of the calibers. They are very difficult to get underwater. It is optimal to disable a submarine on the surface or in dry dock. The damage done will, in my opinion, definitely put them out of action for at least several months and even until next spring. We will neither see nor hear them," emphasized the military expert.
As for the facility itself, according to Svitan, it is very difficult to hit such an object with three missiles.
"Even if they were Storm Shadows with a half-ton warhead, it would be almost impossible to completely disable the facility. (…) Furthermore, the targets were most likely the ships. That is, the submarine and the ship itself and not the entire facility," Svitan summarized.
Strike on the dock in Sevastopol: What is known about the damaged ships
On the night of September 13, explosions were heard in temporarily occupied Sevastopol. A major fire then broke out and local Telegram stations reported on the arrival in the city.
Already in the morning, the Russian Defense Ministry announced an attack on two ships. The Main Intelligence Directorate also confirmed that two ships were damaged in the Sevastopol operation – a large landing ship and a submarine.
It later became known that these were the landing craft Minsk and the carrier Kalibr. Intelligence determined that there was a high probability that they could not be recovered.
The Oryx monitoring group from the Netherlands also recognized the Minsk ship as completely destroyed.
You might also be interested in news: