911 call reveals moment after helicopter crash – NBC10 Philadelphia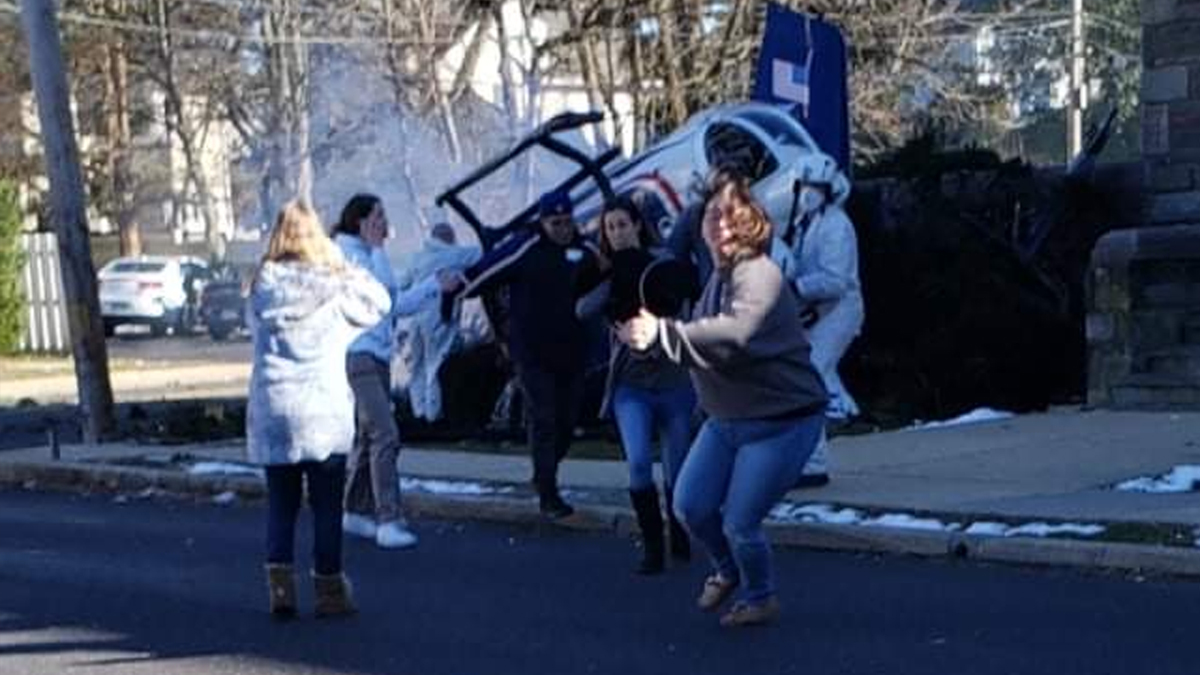 Lee esta historia en español aquí.
After a Medical helicopter crashed In Delaware County, a nurse on the plane begged 911 to rescue the 2-month-old baby inside.
"My main concern right now is my two-month-old baby. I need an ambulance here immediately," the nurse told a dispatcher.
The 28-second clip of the call was released by the county on Thursday. In it, the nurse also noted that everyone in the helicopter was awake but the pilot was injured. There was a baby girl on board, the pilot – identified by a family member as Daniel Moore – a flight lifeguard and a nurse.
"Everybody is conscious. I have one that is not awake. He's a pilot. He is a male in his 40s," the nurse told the 911 dispatcher during the call. The pilot was breathing and talking, the nurse said, and the primary concern was the infant.
Flight data showed the helicopter was following a "laser line" at a steady speed and altitude until it reached the Drexel Hills area of ​​Upper Darby Town, where eyewitnesses and video evidence "modeled" described the helicopter's erratic behavior" before it crashed. Investigator Brian Rayner of the National Transportation Safety Board said in front of a church Tuesday afternoon.
The flight was headed to Children's Hospital of Philadelphia and was originating from Chambersburg, a county in south-central Pennsylvania, just west of Upper Darby Town, where the crash happened, Rayner said.
Emergency officials at the scene said four people on board were able to get out of the wreckage before firefighters and police arrived.
The helicopter landed next to the front steps of the Drexel Hill United Methodist Church. At the time of the accident, there were children at the nursery inside the church, Upper Darby Fire Chief Derrick Sawyer said.
The church appeared to be undamaged in the immediate aftermath of the crash, and neither were many homes across the street.
Initial findings suggest the crash was an accident, Rayner said.
https://www.nbcphiladelphia.com/news/local/i-need-an-ambulance-911-call-reveals-moments-after-helicopter-crash/3106449/ 911 call reveals moment after helicopter crash – NBC10 Philadelphia